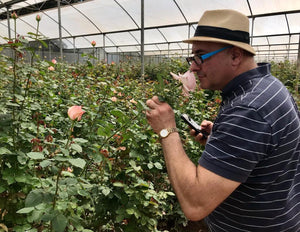 Mr Fresh Is At Your Service
Meet Paul, the Director of Mr Fresh!
For 14 years, Paul has supplied the floral industry with flowers sourced from local and overseas farms to give the greatest variety and the longest shelf life.
Whilst Mr Fresh specialise in roses to make you swoon, we carry a huge range of flowers and plants too.
Trust our delivery services to bring the flowers to you; or we can have them ready for your collection from Footscray Showroom or Epping Market.
SEE OUR BEAUTIFUL ROSES!
We have an extensive collection of international and local roses on display in our cool rooms.
Do you have a wedding that needs the perfect shade of pale pink? Is your event every shade of yellow? Or have you heard about our incredible new deluxe roses that will make any bride's heart beat faster?
Our flowers are reviewed daily to ensure we provide the best quality flowers.
If you need perfect roses, talk to us so we can supply you with the best roses in Melbourne.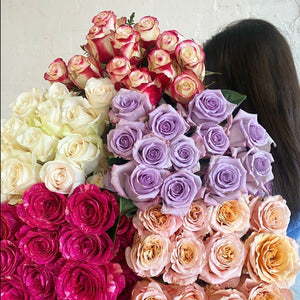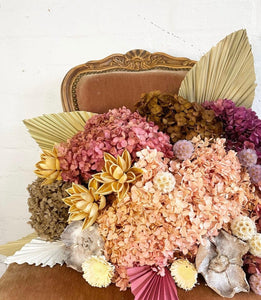 Dried & Preserved
Bridal bouquets, flower-laden archways, button holes and table centrepieces are just the start for the events industry. And your customers love the way they can decorate with them at home and change it up at any time. No water needed!
Be whimsical, or be bold. Simple or mixed, these elegant flowers make a beautiful statement.
Order today!
Vases & Sundries
Have you seen our florist supplies, accessories, floral sundries, vases, and ribbons yet?
Please feel free to visit us and look through our selected items, or contact us to discuss your needs.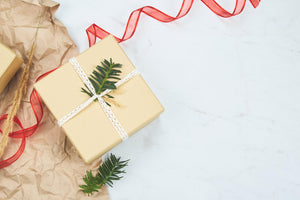 See you at Footscray Showroom!
Footscray Showroom - 143 Cowper Street Footscray.
Mon, Wed, Fri 6am - 2pm
Tues, Thurs 4am - 2pm
Sat 4am - 12pm
Sun Closed
Call (03) 7013 8766 or email orders@mrfresh.com.au.
Follow us on Instagram @mrfreshwholesale.